Yellow Corp Ceases Operations
Updated On: Jul 212, 2023
TEAMSTERS NOTIFIED THAT YELLOW CORP. OPERATING COMPANIES HAVE CLOSED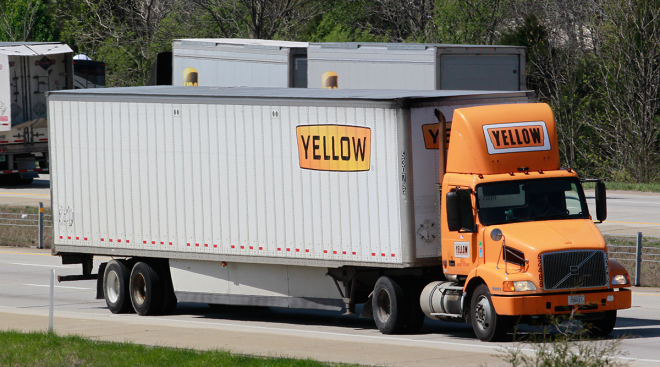 Press Contact: Daniel Moskowitz Phone: (770) 262-4971 Email: dmoskowitz@teamster.org
(WASHINGTON) – The Teamsters Union was served legal notice today that Yellow Corp. is ceasing operations and filing for bankruptcy.
"Today's news is unfortunate but not surprising. Yellow has historically proven that it could not manage itself despite billions of dollars in worker concessions and hundreds of millions in bailout funding from the federal government. This is a sad day for workers and the American freight industry," said Teamsters General President Sean M. O'Brien.
The Teamsters are committed to ensuring members are protected and notified with all the latest information. The International is putting infrastructure in place to help affected members get the assistance they need to find good union jobs throughout freight and other industries.
The situation is developing. Additional details are forthcoming.
Founded in 1903, the International Brotherhood of Teamsters represents 1.2 million hardworking people in the U.S., Canada, and Puerto Rico. Visit Teamster.org for more information. Follow us on Twitter @Teamsters and "like" us on Facebook at Facebook.com/teamsters.